Akita Verified Dog Breeders near Addison, Texas, USA, Page 1 (10 per page)
/
Akita Dog Breeder near ARLINGTON, TX, USA. SUBS-412570. Tripple Fam
Member since: 06/21/2022
Tripple Fam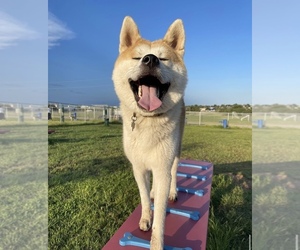 Breeds: Akita (+2)
Distance: Aprox. 25.2 mi from Addison
Description:
We're a happy dog family with 11 members. 4 Japanese akita, 4 corgis and 3 chihuahuas AKC registered
View more...
Akita Dog Breeder near CONROE, TX, USA. SUBS-337227. Gretchens Guardians
Member since: 01/13/2022
Gretchens Guardians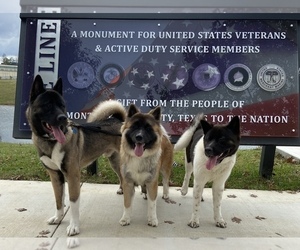 Breeds: Akita
USA CONROE, TX, USA
Distance: Aprox. 198.9 mi from Addison
Stud service available
Description:
We will have regular coat with a possibility of Long coats with a multitude of Colors. Our pups will always come with AKC papers, UTD on shots, dewormed from 2 weeks on, and...
View more...
Similar Dog Breeds for Akita