French Bulldog Verified Dog Breeders near Eugene, Oregon, USA, Page 1 (10 per page)
Member since: 06/13/2018
Holistic Frenchies
Small family breeder outside Eugene Oregon. Our puppies are raised in our home. We take a holistic stance with life and raise our puppies in a clean, loving, and socialized way. |...
Member since: 09/17/2018
Ferguson Bulldogs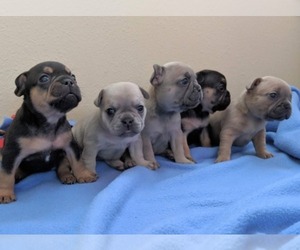 Breeds: French Bulldog (+1)
Distance: Aprox. 127.9 mi from Eugene
Stud service availiable
Description:
We need both American Bulldogs and French Bulldog. We strive to produce healthy babies.
View more...
Breed Mixes of French Bulldog
Similar Dog Breeds for French Bulldog