Schnauzer (Miniature) Verified Dog Breeders near Smithville, Mississippi, USA, Page 1 (10 per page)
Member since: 02/14/2018
Diamond H Kennel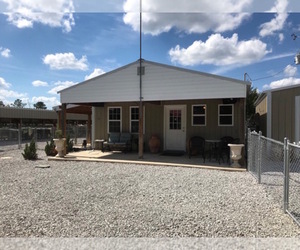 Breeds: Schnauzer (Miniature) (+4)
Distance: Aprox. 0.7 mi from Smithville
Stud service availiable
Description:
Breeder of quality AKC friends for life. You may text, call, or email at any time. Miniature Schnauzers, Havanese, Toy Poodles, Standard Poodles, Cavalier King Charles Spaniels,...
View more...
Member since: 11/05/2019
Schnauzers of Spring Creek Hollow
Breeds: Schnauzer (Miniature)
Distance: Aprox. 109.2 mi from Smithville
Description:
We raise high quality schnauzers, all raised in our home, and love to run and play on our farm. Ultra soft, mat-resistant mega coats. Some pups have ticking and/or blue eyes....
View more...
Breed Mixes of Schnauzer (Miniature)
Similar Dog Breeds for Schnauzer (Miniature)