Scottish Terrier Verified Dog Breeders in Alabama, USA, Page 1 (10 per page)
/
Scottish Terrier Dog Breeder near CULLMAN, AL, USA. SUBS-541811. Wheaton Scottish terriers
Member since: 01/23/2023
Wheaton Scottish terriers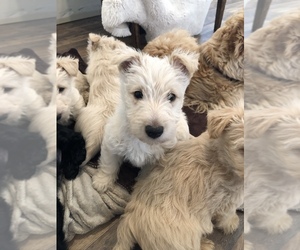 Breeds: Scottish Terrier
USA CULLMAN, AL, USA
Description:
4 gorgeous wheaton scotties: 2 males; 2 females. Almost 11 weeks: Born November 9th, 2022. Have incredible pedigree. Check out our Facebook page: Deep South Scotties. Also look...
View more...
Scottish Terrier Dog Breeder near SOMERVILLE, AL, USA. SUBS-20968. Barkleys Scottish Terriers
Member since: 02/07/2006
Barkleys Scottish Terriers
Breeds: Scottish Terrier
Description:
Due to the breed rarity and problems associated with the American lines we have imported our Scotties from Denmark,Russia,Romania,Europe,etc. All of our puppies are raised in...
View more...
Breed Mixes of Scottish Terrier
Similar Dog Breeds for Scottish Terrier