Verified Dog Breeders in Iowa, USA, Page 1 (10 per page)
PuppyFinder.com is your source for finding a Verified Dog Breeders in Iowa, USA area. Browse thru our ID Verified Dog Breeders listings to find your perfect breeder in your area.
Member since: 12/16/2016
Stephanie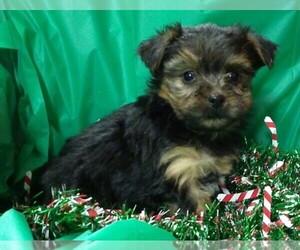 Breeds: Maltipoo (+7)
Description:
650 Mt. Zoar Road Conowingo MD 21918
View more...
Member since: 02/25/2016
Beautiful Doodles and Bichons
Breeds: Goldendoodle (+1)
USA PELHAM, NH, USA
Description:
Are you ready for a great non-shedding, low allergen family pet!? Our F1B goldendoodles are from a pure standard poodle dam and 50/50 golden retriever and standard poodle...
View more...
Member since: 04/23/2019
5R Pups
Member since: 05/20/2017
Dare to Dream Frenchies
Breeds: French Bulldog
USA FISHERS, IN, USA
Description:
I'm a small in home breeder that focuses on Breeding high quality Frenchies from parents that have been genetically tested and can be responsibly bred. I typically have 1-2...
View more...
Member since: 01/31/2018
Happy Valley Farms
We are a family run farm that specialized mainly in cattle until a couple of years ago. When our second daughter graduated highschool she did not want to go to college and we...
Member since: 05/05/2019
Golden Glory Pups TX
Golden Glory Pups Tx is from Cypress, Texas and breeds Golden Retrievers. AKC Papers on Sire/Dam and puppies. Breeder mentored by 3rd generation breeder. We proudly support...
Member since: 04/06/2019
Kens Kennel
We are a family operated Rottweiler Kennel. We are also Hobby Show breeders. In operation for 28 years and counting. Reg with the AKC and the Missouri Department of Agriculture....
Member since: 03/20/2019
Sapphire Farms
Sapphire Farms specializes in rare heritage livestock. To keep them safe we employ Anatolian Shepherd not only for the livestock but for the family as well. Working far from...
Member since: 04/02/2019
MAGGIE AND JAX BASSET HOUNDS PUPPIES
MOTHER AND FATHER ARE AKC CERTIFIED. FATHER IS EUROPEAN AND MOTHER IS EUROPEAN WITH MAYBE SOME ENGLISH. THEY BOTH ARE LOW TO THE GROUND, VERY LONG EARS AND DROPPY EYES. THEY BOTH...
Member since: 03/30/2019
European Bloodline Cane Corso
We breed ICCF and AKC family companions that are beautiful and powerful. Our dogs' bloodlines can be traced directly to Europe. Call today we love...